BOOK TOURS -MAYBE NOT SO MUCH
The Elephant will tour in any manner.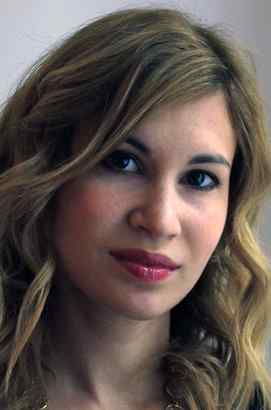 From book coverRobyn Schneider says authors need "a range of online stuff."Local fairs, Facebook replacing the book tourPhila. Free Library's book festival this weekend hosts writers well-known and obscure.
By Tirdad Derakhshani
Inquirer Staff Writer
The Free Library of Philadelphia's book festival this weekend boasts a slew of impressive headliners, including Oprah biographer Kitty Kelley and Sapphire, whose novel, Push, inspired the Oscar-winning film Precious.
It also features Jim Zervanos.
Um - Jim who?
"I've rented an exhibitor's table" at the festival "to get word out about Love Park," says Zervanos, a Fairmount resident who describes his debut novel as a mordant "Greek tragedy-meets American sitcom" take on a dysfunctional Greek-American family living in a Philly suburb.
Zervanos is a newbie with a tiny publisher - it's up to him to drum up his own business.
Yet, in an era when major publishers are cutting expenses, even established authors can find themselves in Zervanos' situation: fending for themselves in a crowded media marketplace. It's a path that takes them to the Web, community bookstores, and local literary festivals.
Zervanos, 40, whose book came out last May, has spent much of his free time over the last 11 months attending conferences, book festivals, and writers' workshops across the country - all at his own expense.
His publicity campaign, he says, has cost him $10,000.
"I had put aside a savings account for the book," the Penncrest High School English teacher says, laughing.
"I knew going into my relationship with my publisher [Wisconsin-based Cable Publishing] that I would be more or less responsible for manufacturing a book tour of my own."
Doylestown's Dennis Tafoya is published by a major New York press, but feels orphaned by the industry.
"Even some best-selling authors don't get a ton of support from their publishers," says Tafoya, whose latest mystery, The Wolves of Fairmount Park, is due in June from St. Martin's Press.
"I think some [companies] feel that by publishing your books, they're lending you their brand name as a major publisher and that's enough."
Random House publicist David Drake, who is coordinating Kelley's appearances, says only a few A-list authors still enjoy the classic perk - a book tour.
"Kitty is doing an old-fashioned tour: Full media and event appearances in 10 cities over three months," he says. "But for many mid-list authors, the economics of putting an author on the road are forbidding."
Fantasy, horror, and romance writer L.A. Banks, 50, misses the good old days.
"You would sit down with marketing folks to come up with a campaign," she says.
And today? "Puhleeeze!", she says, adding a sigh for effect.
"It kind of stuck in my craw last year when I wasn't sent to ComiCon," the entertainment industry's premiere sci-fi and fantasy convention, in San Diego, to publicize the last volume of her best-selling Vampire Huntress series.
But she is generally sanguine about the brave new world of publishing.
"All the little niceties that go with [book tours] have started drying up," the lifelong Philadelphian says with a laugh.
"I pity the poor new person coming on board who doesn't have an established name" as a writer, she says.
Tina Jordan, vice president of the Association of American Publishers, which represents the publishing industry, says things aren't as dire as Banks seems to think.
"Budgets are tight, but marketing and publicity is always a collaboration between author and publisher," she says.
Do writers today have to bear the bulk of the responsibility for publicizing their work?
"Again, it's a collaboration," she insists.
But the economy is only half the story.
"The media landscape has changed so much in the past two or three years" that the nature of authorship and book publishing needs to be rethought, Drake says.
He cites the "decline of local print media and the consolidation of TV and radio stations" and the revolutionary rise of digital media and networking sites such as Facebook.
Ben Laurro, founder of Pure Publicity, represents gospel singer Tina Cambpell, who'll talk about her inspirational young-adult book, Be U: Be Honest, Be Beautiful, Be Intentional, Be Strong, Be You! at this weekend's festival.
He says the priority today should be to find "new ways to market books" in an era when traditional venues such as book stores and libraries can't generate enough publicity to justify marketing dollars.
"Facebook and Twitter have become powerful avenues to reach readers," he says. "The media wasn't the same as it was even two years ago . . . [and authors] need to realize that we need to reinvent the wheel."
Publishers Weekly features editor Andrew Albanese says some authors find it empowering to market their work.
Consider Rebecca Skloot, he says - the science writer who devised and mounted her own publicity campaign for her new tome, The Immortal Life of Henrietta Lacks.
"She's now on this crazy book tour . . . and she's getting huge crowds. . . . She did it by using social media to personally reach out, almost one by one, to readers," Albanese says. "She really moved the needle herself."
As Skloot showed, Albanese concludes, when it comes to the future of books, the Web isn't just important, "the Web is the ball game."
(more)http://www.philly.com/inquirer/home_top_stories/20100416_Local_fairs__Facebook_replacing_the_book_tour.html?viewAll=y&c=y