BASH AN AUTHOR TODAY (C'MON - YOU REALLY HAVE SOMETHING BETTER TO DO?)
One of the greatest books ever written - ev-ah!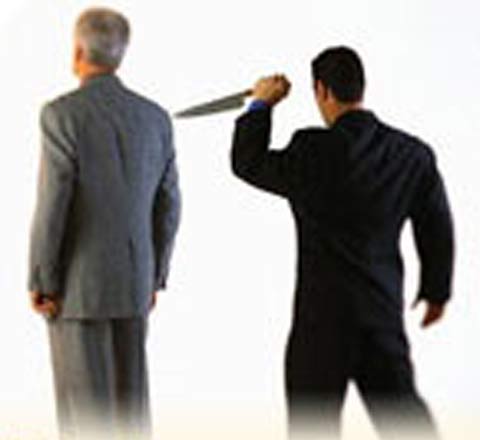 http://www.ingodsimage.com/wp-content/uploads/2009/09/envy.jpg
The 15 Most Overrated Contemporary American Writers (PHOTOS)
  by Anis Shivani
Are the writers receiving the major awards and official recognition really the best writers today? Or are they overrated mediocrities with little claim to recognition by posterity? The question is harder than ever to answer today, yet it is a worthwhile exercise to attempt (along with identifying underrated writers not favored by bureaucracy).
It's difficult to know today because we no longer have major critics with wide reach who take vocal stands. There are no Malcolm Cowleys, Edmund Wilsons, and Alfred Kazins to separate the gold from the sand. Since the onset of poststructuralist theory, humanist critics have been put to pasture. The academy is ruled by "theorists" who consider their work superior to the literature they deconstruct, and moreover they have no interest in contemporary literature. As for the reviewing establishment, it is no more than the blurbing arm for conglomerate publishing, offering unanalytical "reviews" announcing that the emperor is wearing clothes (hence my inclusion of Michiko Kakutani).
The ascent of creative writing programs means that few with critical ability have any incentive to rock the boat--awards and jobs may be held back in retaliation. The writing programs embody a philosophy of neutered multiculturalism/political correctness; as long as writers play by the rules (no threatening history or politics), there's no incentive to call them out. (A politically fecund multiculturalism--very desirable in this time of xenophobia--is the farthest thing from the minds of the official arbiters: such writing would be deemed "dangerous," and never have a chance against the mediocrities.)
The MFA writing system, with its mechanisms of circulating popularity and fashionableness, leans heavily on the easily imitable. Cloying writers like Denis Johnson, Amy Hempel, Lydia Davis, Aimee Bender, and Charles D'Ambrosio are held up as models of good writing, because they're easy enough to copy. And copied they are, in tens of thousands of stories manufactured in workshops. Others hide behind a smokescreen of unreadable inimitability--Marilynne Robinson, for example--to maintain a necessary barrier between the masses and the overlords. Since grants, awards, and residencies are controlled by the same inbreeding group, it's difficult to see how the designated heavies can be displaced.
As for conglomerate publishing, the decision-makers wouldn't know great literature if it hit them in the face. Their new alliance with the MFA writing system is bringing at least a minimum of readership for mediocre books, and they're happy with that. And the mainstream reviewing establishment (which is crumbling by the minute) validates their choices with fatuous accolades, recruiting mediocre writers to blurb (review) them.
If we don't understand bad writing, we can't understand good writing. Bad writing is characterized by obfuscation, showboating, narcissism, lack of a moral core, and style over substance. Good writing is exactly the opposite. Bad writing draws attention to the writer himself. These writers have betrayed the legacy of modernism, not to mention postmodernism. They are uneasy with mortality. On the great issues of the day they are silent (especially when they seem to address them, like William T. Vollmann). They desire to be politically irrelevant, and they have succeeded. They are the unreadable Booth Tarkingtons, Joseph Hergesheimers, and John Herseys of our time, earnestly bringing up the rear
(more){yawn}
http://www.huffingtonpost.com/anis-shivani/the-15-most-overrated-con_b_672974.html