Amazon Purchases British Book Seller
available on Kindle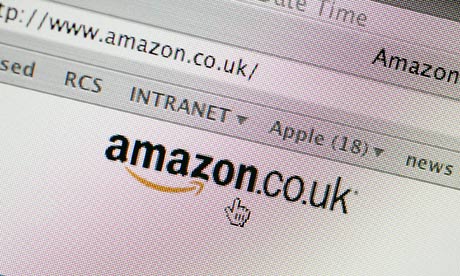 Amazon ... a runaway hit. Photograph: Frank Baron for the Guardian Booksellers fear 'stranglehold' as Amazon snaps up British rival The Book DepositoryOnline bookseller acquires UK rival, prompting worries about domination of tradeby Zoe Wood 
Amazon acquired its rival The Book Depository yesterday in a move that industry experts warned could tighten the American company's "stranglehold" over the online book trade in the UK.
Amazon acquired the Gloucester firm, which claims to be the fastest-growing bookseller in Europe, for an undisclosed sum. With books dispatched to more than 100 countries, The Book Depository made an operating profit of £2.3m last year on sales of £69m in the year to June 2010. Turnover is thought to have nearly doubled to £120m in the last financial year, with just a quarter of its sales in the UK.
The company was founded in 2004 by the Irish entrepreneur Andrew Crawford with the mantra of "selling 'less of more' rather than 'more of less'". It aimed to sell 6m titles covering anything from flower arranging to aircraft piston engines differentiating itself from rival retailers that increasingly focused on bestsellers.
In a statement, Amazon's vice-president of European retail, Greg Greeley, said he looked forward to "welcoming them to the Amazon family" but added the deal would be "subject to customary closing conditions, including regulatory approvals".
Crawford, who was involved in Amazon's UK launch, said: "With the support of Amazon, we look forward to continuing our growth and providing an ever-improving service for readers globally." (more)  http://www.guardian.co.uk/books/2011/jul/05/amazon-the-book-depository