Accurate Praise For JK Rowling (More Magic Than Harry Potter)
Ann Patchett noted about JK Rowling:
"You have done more for reading than anyone alive. You've raised up a generation of readers around the world and made it safe for the rest of us to write and to sell books."
To which I add a great "A-MEN"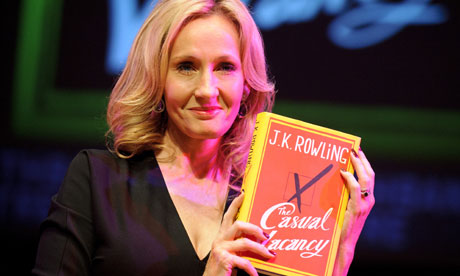 Photograph: Ben Pruchnie/Getty Images
JK Rowling's The Casual Vacancy has sold over 124,000 copies in the week since its publication.