A COPYRIGHT DOWNFALL UPDATE - WILL PAYMENT BE FAR BEHIND?
All Elephant - all mine.
The Cooks Source Magazine recipe for disaster is still brewing on the internet. Disaster for writers, that is. It seems the magazine might be doing just fine, thank you. Attention, publicity and an upcount in their 'friends' on FaceBook. Will the writer get paid? Will the writer get an apology (or does an editor saying "My bad" count)?
The Cooks Source Scandal: How a Magazine Profits on TheftBy Edward Champion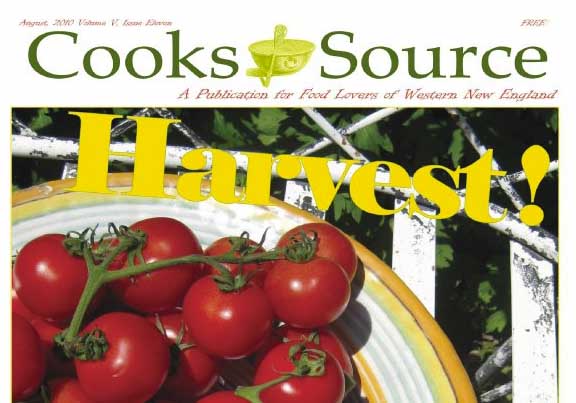 On the last Thursday of October, Jeff Berry sent an email to his friend, Monica Gaudio. Berry informed Gaudio that an article called "As American as Apple Pie — Isn't!" had been published in Cooks Source Magazine.
"Is this you?" asked Berry. "Is this your article? And how did you get it published? Because I'm trying to break into any market that I can."
Gaudio, who identified herself to me over the phone as "an amateur medieval enthusiast," went home last Thursday and discovered that an article she had written on Gode Cookery, which contained a clear copyright notice at the bottom of the webpage, had been reprinted on Page 10 in Cooks Source's October 2010 issue.
"They used the website that I had," said Gaudio. "I own the domain name. Jim Matterer owns most of the content. However, that article is mine."
The first thing Gaudio did was call the number listed at the Cooks Source website. An hour or two later, Judith Griggs — editor of Cooks Source — called Gaudio back. Gaudio missed the call. Griggs told Gaudio to contact her by email. This was the best way to get in touch with her. Gaudio emailed Griggs, pointing out that Griggs had published her article.
"Well, it was on the Internet," replied Griggs by email. "Didn't you want it published?"
Gaudio wondered how to respond to the email. Initially, she thought that Griggs was a new copy editor who was perhaps a bit nervous on the job. But she began to wonder if Griggs was something more sinister. Perhaps a database collecting her private information. When it became apparent that Griggs was actually running the show, Gaudio grew dismayed.
"I couldn't believe I was explaining copyright to a magazine editor," said Gaudio. "This is not fair use."
In that first email, Griggs asked Gaudio what she wanted to do about this. Gaudio replied that she wanted three things: an apology on Facebook, an apology in the magazine, and a $130 donation (ten cents a word for the 1,300 words that Griggs had published without Gaudio's permission) to the Columbia School of Journalism. She decided upon CSJ because the famed New York school was considered to be an excellent one for journalism and because it was easy to make an online donation.
Griggs replied by email to Gaudio's request last Thursday, pointing out that the Cooks Source staff was very busy and was trying to publish an issue.
Gaudio sent additional emails to Griggs. She figured Griggs and her staff were leaving for the Halloween weekend.
Then, on Election Day, Gaudio received Griggs's response. Gaudio's Livejournal entry, chronicling her story, kickstarted a massive Internet awareness campaign that, as of Thursday afternoon, had counted writers Neil Gaiman and John Scalzi among the supporters. When I spoke with Gaudio early Thursday afternoon, she told me that she was afraid to look at her email.
My phone calls to Judith Griggs were not returned. But in Griggs's email to Gaudio, partially excerpted on Gaudio's Livejournal, Griggs suggested that Gaudio should compensate her for the time she put into rewrites.
"It was 'my bad' indeed," wrote Griggs in her email, "and, as the magazine is put together in long sessions, tired eyes and minds somethings forget to do these things." Griggs also insisted that Gaudio's article was "in bad need of editing."
(more)http://www.edrants.com/the-cooks-source-scandal-how-a-magazine-profits-on-theft/(plus The Guardian report)http://www.guardian.co.uk/media/pda/2010/nov/04/cooks-source-copyright-complaint