2011 Nobel Prize In Literature Awarded To Swedish Poet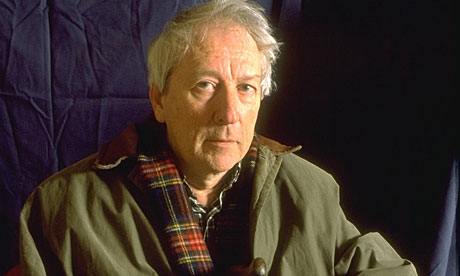 Bookies' favourite Tomas Tranströmer. Photograph: Sophie Bassouls/Sophie Bassouls/Sygma/Corbis
Nobel prize for literature goes to Tomas Tranströmer
Swedish poet acclaimed for 'condensed translucent images' which give us 'fresh access to reality'
by Richard Lea
The Swedish Academy has responded to accusations of insularity over recent years by awarding the 2011 Nobel prize for literature to one of their own: the Swedish poet Tomas Tranströmer.
Tranströmer becomes the eighth European to win the world's premier literary award in the last 10 years, following the German novelist Herta Müller in 2009, the French writer JMG le Clézio in 2008 and the British novelist Doris Lessing in 2007.
Praised by the judges for "his condensed translucent images" which give us "fresh access to reality", Tranströmer's surreal explorations of the inner world and its relation to the jagged landscape of his native country have been translated into 50 languages.
Born in Stockholm in 1931, Tranströmer studied at the University of Stockholm and worked as a psychologist at an institution for young offenders. His first collection of poetry, 17 Dikter (17 Poems, was published in 1954, while he was still at college. Collections including Hemligheter på vägen (1958) and Klangar och spår (1966) reflected on his travels in the Balkans, Spain and Africa, while the poems in Östersjöar (1974) examine the troubled history of the Baltic region through the conflict between sea and land.
(more)
http://www.guardian.co.uk/books/2011/oct/06/nobel-prize-literature-tomas-transtromer?newsfeed=true