Blog Post by Chris Dee - Jul.21.2011 - 10:37 am
The Color of is a fascinating new website "to find the colour of anything." Give it a word or a phrase and it searches through Flickr, selects its best matches, and ingeniously manages to combine them without making mud.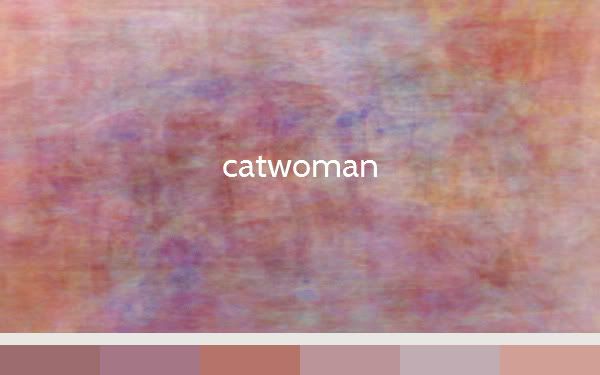 The result are some lovely canvases that would look right at home on the wall of an art museum, and that's exactly what we've done at The Gotham Museum of Modern Art at The Cat-Tales Visitor Center in Second Life. The Color of Gotham exhibit gives The Color of treatment to many familiar names associated with Batman, as well as items like the Batsignal, Batarangs and the city itself. Those who cannot visit the museum in digitized person can enjoy this slideshow.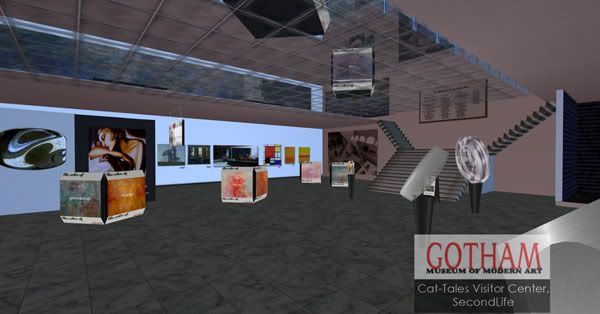 While the Color of Gotham exhibit at the MoMA will run through the summer, the Rogues Gallery Masks will be on display at the Visitor Center itself only for the duration of the current Cat-Tale: Comedy of Errors.
Chris Dee
www.catwoman-cattales.com
cattales.yuku.com
cattales.wikispaces.com
Thank you for reading. If you are viewing this post anywhere other than The Catitat you are reading a mirror. Please visit the original posting in The Catitat to leave a comment.
In all the books I've read, I've rarely come across an author that is capable of consistently delivering such pathos and insight into characters and through the lens of the minds eye, insight into ourselves. Her characters come alive, and when you've read them, you'll never read Batman the same way again... and you'll understand that the comics (and movies) truly do have Catwoman all wrong. "
About Chris
Chris Dee is an award-winning playwright, entertainment consultant, and metafiction author who brings real life experience to her storyverse, fusing it with unimagined truth and depth. She is a woman who has squatted down next to a 500-lb Bengal tiger and...
Causes Chris Dee Supports
Chris's Favorite Books
Make Way for Lucia by E.F. BensonSurely You're Joking. Mr. Feynman by Richard FeynmanThe Name of the Rose by Umberto EccoRight Ho Jeeves by P.G....