La Dolce Vita, that's Italian for "Meow"
Blog Post by Chris Dee - Sep.08.2011 - 10:59 am
There is a reason the Renaissance began in Italy—and a reason I chose Rome, Florence, Venice and Fiesole to be the setting for much of Catwoman's origin story Cattitude. The Dark Ages were a bleak time to be alive. The Medieval Church painted a picture of human beings as corrupt and sordid creatures, mired in sin and ignorance, incapable of understanding their world or running their own affairs without guidance from above. Life was cheap, violence and lawlessness were everywhere following the economic upheaval of the plague. And sanitation being what it was, one has to assume it smelled pretty bad… In short, it resembled the Gotham City put forth by DC Comics in the late 1980s which has tainted most tales of Batman ever since.
Florence was the place where the human spirit broke through – through the misery and the smell and the despair, through that social brainwashing that said you were a lowly little maggot too stupid and sinful to make any decisions for yourself. It's where those first artists like Brunelleschi and Donatello looked back at a past which did understand their world and mastered it. People who used their God-given capacity to reason, and through that power of thought discovered the heights mankind can achieve: from mathematics, medicine and engineering to philosophy, architecture and theatre…
And in looking to that past, they took back what had been lost and came out of the darkness. They made works of such beauty – art that celebrated the human mind and the human body and the human spirit. It inspired the next generation—literally of Da Vincis and Michaelangelos. The Renaissance is quite simply a triumph of Light.
None of that was in my mind when I brought Selina to Italy in Cattitude. I wasn't aiming for subtext or deep historical symbolism, I was merely striving for a Catwoman origin that made sense.
"Rome was a lot like Gotham. It is a bustling modern city, despite the ruins of 2,000 years past that stand between a modern pizzeria and a luxury hotel. It's a city that has been the absolute center of its world. And the Romans are very much like Gothamites, a bit brusquer than others, zigzagging through traffic on their scooters or bustling through a throng of tourists. They are worldlier too, never letting that bustle intrude on the important pleasures of life such as iced coffee and people-watching on a summer afternoon at the Café Dolce Vita. And through it all, they project this aura of being an absolute extension of their city."
This wasn't meant to be a travelogue, of course, but cities do have personalities. Rome has an edge and an attitude not found in other Italian cities, and a Gothamite like Selina would fit right in. But there was also that pleasure principle. The Catwoman that Selina Kyle was to become absolutely exuded La Dolce Vita. I wanted her to spend those formative years in a place where she would absorb those attitudes. Like the contrast she draws between the French and Italian approach to fashion:
"I remembered shopping in Milan. It is every bit as important a fashion capital as Paris, but it isn't all taken so damn seriously. In Paris, choosing a dress is a monumental decision. In Milan, it's a kick."
There is a Joy to be found in Living that Italians understand. The great artworks, the great food, the museums and mansions, we could have found those elsewhere. Selina learns to observe the jewelers in the gold stalls on the Ponte Vecchio; she could have just as well watched the salesmen at Choppard or Van Cleaf & Arpels in Paris. She learns about off-shore banking and numbered accounts from Fabrizio, a yacht-owning playboy on the Italian Riviera. It could have just as easily been a Pierre on the Côte d'Azur. But only in Italy could Selina have absorbed that playfulness, that joy, and that ease. The relaxed casualness about everything from the food to the fashion to the artwork to the sex. "The Italians made it all look so easy."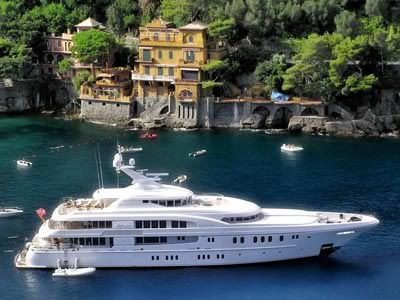 The last indispensible element that consciously pointed me to Italy was the masks. There are few things as romantic as the masked revelry of Carnevale in Venice. They sell those masks year in and year out, not just because they're beautiful, not because it's something unique to buy in Venice. Because of an appeal that we all feel but few of us really understand. Masking for Carnevale, for Mardi Gras, or for balls on a certain size and scale, this is something we have done for a very long time, and there's a good reason for it. Our ancestors knew what they were doing.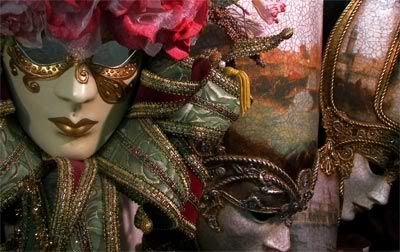 "The eyes are the windows to the soul" as the saying goes, and the purpose of masks at Carnevale and Masked Balls has always been to reveal, not to hide. The mask conceals the face, but leaves those windows to the inner person exposed. The effect—and this has been the experience of those wearing masks for centuries before Batman and Catwoman arrived on the scene—is to release a part of one's personality that one often didn't know was there. It is an incredibly freeing experience. It is incredibly right for a Selina Kyle or Bruce Wayne to discover these hidden parts of themselves in that way.
And, of course, that reveals yet another problem with the idea of putting Catwoman in goggles instead of a mask: completely subverting what a mask does—in hiding the eyes but exposing the face, the idea of goggles is even more wrong psychologically than it is aesthetically.
But back to Italy. Selina's Sensei teaches that "You cannot thrive until you are allowed to be what you are."
That is the essence of it. In discovering the true self and drawing it out--as in the Cattitude episode with the mask in Venice, and in daring to be that person and live that life 110%, as in the Dolce Vita lesson… that's not just a great origin for Catwoman, that sounds like a pretty good deal for anybody.
And maybe that is where the Renaissance subtext and all this literal Bat and Cat stuff comes together. Because Light won. If Selina was too vibrant and classy and lovely to be defined by an origin that was degrading and wrong, the Human Spirit was certainly too strong and vibrant to be lost in that age of darkness forever. It broke through, and it came back better than ever. We can only thrive when dare to be who we are.
So dare to put on that mask. A Carnevale Ogni Scherzo Vale.
In all the books I've read, I've rarely come across an author that is capable of consistently delivering such pathos and insight into characters and through the lens of the minds eye, insight into ourselves. Her characters come alive, and when you've read them, you'll never read Batman the same way again... and you'll understand that the comics (and movies) truly do have Catwoman all wrong. "
About Chris
Chris Dee is an award-winning playwright, entertainment consultant, and metafiction author who brings real life experience to her storyverse, fusing it with unimagined truth and depth. She is a woman who has squatted down next to a 500-lb Bengal tiger and...
Causes Chris Dee Supports
Chris's Favorite Books
Make Way for Lucia by E.F. BensonSurely You're Joking. Mr. Feynman by Richard FeynmanThe Name of the Rose by Umberto EccoRight Ho Jeeves by P.G....