Hellebore and Rue wins a best cover art award!
The fabulous cover art and design for our anthology Hellebore and Rue, created by Vasilis Akoinoglou (artwork) and Deena Fisher (design) just picked up a Reader's Favorite Book Cover for 2011 in the Lesbian Fiction Reader's Choice Awards. Many congrats to the folks who made this cover happen! It's one of my all-time favorites too. :-)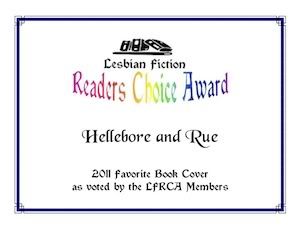 About Catherine
Catherine Lundoff is a computer geek who lives in Minneapolis with her fabulous wife. Her stories have appeared or are forthcoming in over 70 publications including So Fey: Queer Faery Stories, Time Well Bent: Queer Alternate History, Periphery: Erotic...
Causes Catherine Lundoff Supports
The Women's Prison Book Project - provides books to incarcerated women Theater Unbound - promotes theater by women: playwrights, directors, performers...