All about my new short fiction collection
A Day at the Inn, A Night at the Palace and Other Stories due in the next week or 2 here from
Lethe Press. As previously noted, these are my previously uncollected fantasy and historical short stories and novellas with lesbian/queer female protagonists. There's no erotica in this collection, BTW.
The Table O' Contents, with descriptions:
"The Egyptian Cat" - novella originally in Tales of the Unanticipated. Cat horror anthology editor receives a mysterious package in the mail and a visitor from her past.
"The Letter of Marque" - French spy Adele Girard crosses paths and swords with female pirate Jacquotte Delahaye in the 17th century Caribbean. Originally published in Lacuna.
"Great Reckonings, Little Rooms" - Shakespeare's sister Judith, Will Shakespeare himself, Christopher Marlowe and the authorship of the plays. Originally published in Time Well Bent: Queer Alternate History, edited by Connie Willis.
"Regency Masquerade" - beautiful Isabella goes to Bath for one last Season and meets an old friend in a new guise. Originally published in HPLFQ and Kissed by Venus.
"Vadija" - a woman embarks on a quest to find joy after devastating loss. Originally published in Such a Pretty Face: Tales of Power and Abundance edited by Lee Martindale.
"A Scent of Roses" - what happens to Burd Janet and Tam Lin after the happily ever after. Originally published in So Fey: Queer Fairy Stories, edited by Steve Berman.
"M. Le Maupin" - my first published story, revised. Aubigny Le Maupin was a 16th century opera star and professional duellist. Someday this grow up to be its own book, I hope. Originally published in Lesbian Short Fiction edited by Jinx Beers.
"Spell, Book and Candle"- love spells go awry for a magic shop owner. Originally published in Khimairal Ink edited by Carrie Tierney.
"Red Scare" - noir sf mystery novella. The Committee has plans and if the aliens aren't around to invade, they'll just have to invent them. Originally published in Simulacrum edited by Lynne Jamneck.
"A Day at the Inn, A Night at the Palace" - 2 mercenaries run into magical complications when they try to steer clear of local politics. Sword and sorcery, my version. Brand shiny new novella for this collection.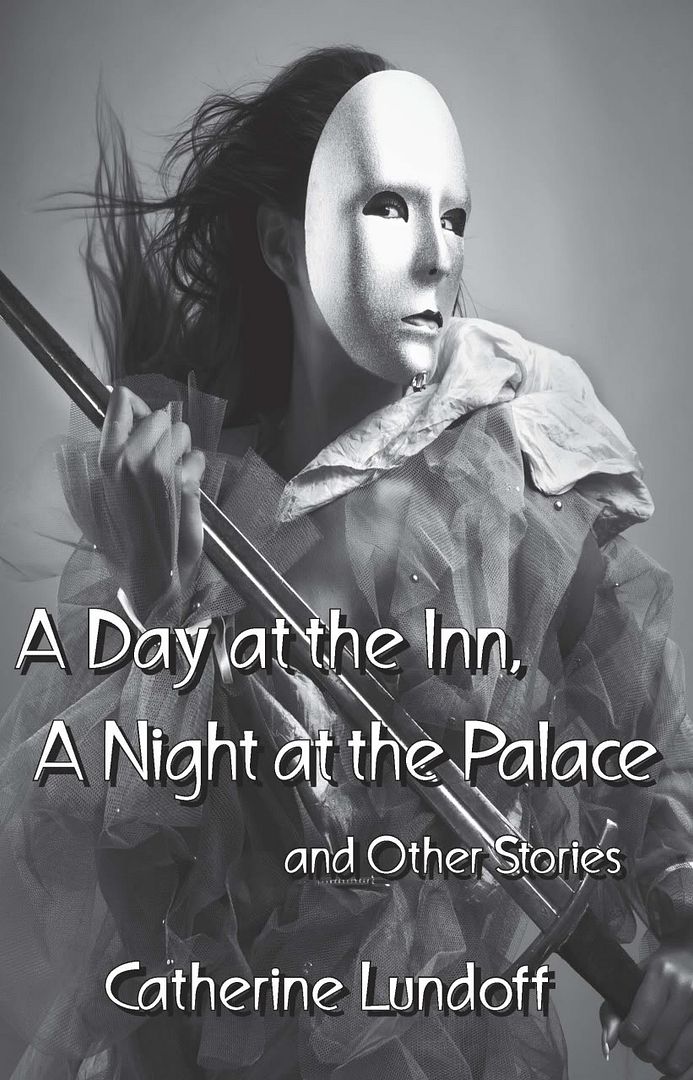 About Catherine
Catherine Lundoff is a computer geek who lives in Minneapolis with her fabulous wife. Her stories have appeared or are forthcoming in over 70 publications including So Fey: Queer Faery Stories, Time Well Bent: Queer Alternate History, Periphery: Erotic...
Causes Catherine Lundoff Supports
The Women's Prison Book Project - provides books to incarcerated women Theater Unbound - promotes theater by women: playwrights, directors, performers...