"17 GIRLS" IS A DIFFICULT TRANSLATION IN MILWAUKEE
I wrote this post shortly after the Toronto International Film Festival and before "17 Girls" was shown in U.S. theaters.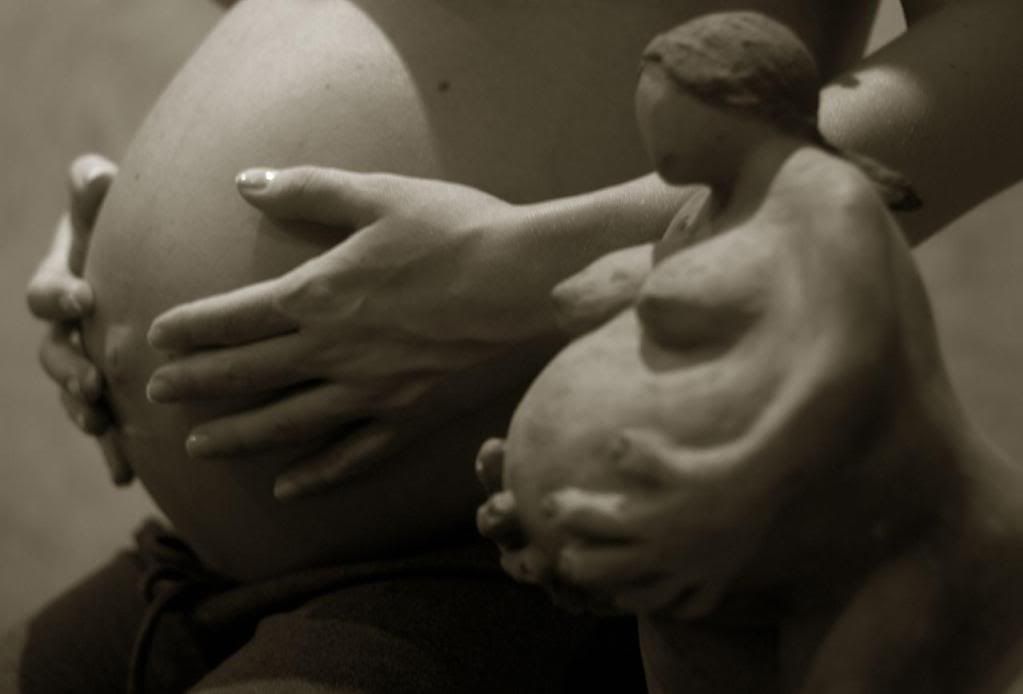 Having organized the Milwaukee Feminist Film Series for the last two years, I was ecstatic when Milwaukee Film Festival contacted me in July and said that it wanted us, that is A Broader Vocabulary Cooperative, Milwaukee's only feminist book cooperative, to be a partner at the annual festival. Milwaukee Film Festival was to assign the movie and we would present talk-back sessions.
I love the Milwaukee Film Festival. Every year, the hard-working, exceptional staff members never disappoint in creating a well-rounded, organized and informative event. This year, it will run for more than two weeks and feature more than 200 films. As always, academics, students, and film critics and enthusiasts will gather at numerous locales, including the historic Oriental Theatre with its unique Asian design and bronze Buddhas.
I will admit, however, when I discovered via email that A Broader Vocabulary Cooperative was assigned "17 Girls," I found myself choking on my Skinny Mocha-Blended Frappuccino.
Let me explain. "17 Girls," which was directed by Delphine Coulin and Muriel Coulin, is a French movie that premiered last year at the Cannes Film Festival Critics' Week Competition. It is about not one, not two, but 17 teenagers who decide to form a pregnancy pact among a group of small-town girls. These young, beautiful, white middle-class young women convince, and in one case, actually pay, young men to impregnate them. They dream of pooling their welfare Euros together and establishing a hippie commune where their children will be brothers and sisters. French reviews, which I read with the help of Google translator, called this movie a "postfeminist utopian fantasy" whereby young women "try to take control of their bodies."
I had to read French reviews because there is relatively little written about this movie on this side of the Atlantic. The New York Times has not reviewed this movie. Feminist media critics have not approached it. I painstakingly cut and pasted oddly translated sentences together on my computer to learn as much as I could about this feature presentation.
As someone who edits public health materials and medical manuscripts for a living, I will tell you that I find the premise of this film provocative. Yet, I was open to the possibility that this film could prove to be a useful education tool. I am acutely aware that teenage pregnancy is a major problem. More specifically, until recently, the teen birth rate in Milwaukee has been among the highest of all the industrial nations in the world, according to a City of Milwaukee Health Department report. True, last fall, Milwaukee leaders indicated that the teen birthrate had dropped to its lowest level in decades— 35.8 births per 1,000 for 15- to 17-year-olds. Still, the long-term cost of a Milwaukee teen having one baby is estimated at $79,320, according to the United Way of Greater Milwaukee. In addition, children of teen mothers are much more likely to drop out of high school prior to graduation, according to the agency. My primary concern was that this film would glamorize teen pregnancy in any way.
When I finished my Frappuccino and my heart palpitations stopped, I contacted an associate professor from Marquette University. I attended her lectures a few times and she is a part of the women's studies faculty. I asked her if she knew about the film and if she had any insight. In an email, the professor indicated that while she had not heard of the film, she had read a great deal about teen pregnancy. There was some research that it is usually poverty-stricken girls who see pregnancy as an initiation to adulthood, a means to having a companion, a way to leave a bad situation, such as school, or a natural evolution valued by their culture.
In turn, I did some research on my own. Recent studies have shown that poverty and low education do indeed lead to teen pregnancy in the United States. And, as the professor noted, some studies have indicated that motherhood is highly valued in some cultures, such as the Latino culture. Consequently, young Latina women may not view pregnancy as a negative consequence of unprotected sex.
Again, given that teenage pregnancy is such a dire public health problem, I simply did not know how to get behind a movie that featured young girls who looked like they stepped out of a Chanel advertisement and wanted to focus on prenatal water aerobics instead of Calculus.
I will also admit that the premise of the movie bothered me on a personal level. I made the decision at 30 that I would never have children and I have not regretted this. I knew that I wouldn't have the resources to give them what they deserved. Why have children if you can't give them the best? In addition, I had things to do and places to go. Children simply didn't fit into the picture. Frankly, the second-wave feminism of the '70s and '80s validated my decisions. In the case of my peers who had children, they knew the required sequence and followed it. College, grad school, career, cohabitation, marriage, kids.
And now, in 2012, a film comes forward with the most unsettling assertion that one can start from the end: reproduction.
In frustration, I delved farther into the research. I discovered that in France, high school girls do not need their parents' consent to have an abortion. Also, emergency contraception is available in French high schools. If a girl has unprotected sex, she can go to the school nurse the next morning and receive the "Morning-after Pill." In that nation, there is an openness and comfort in dealing with sexuality that one doesn't find in the United States. The difference in the teenage birth rate per 1,000 births within the United States and France is significant. In France it's 10.2, compared to 37.9 in the United States, according to 2011 reports from the United Nations and the Centers for Disease Control and Prevention.
Therefore, "17 Girls" is a lovely artistic French endeavor that simply does not translate well in the United States. But I am still listening.
In France, this film about pregnant teenagers simply represents an interesting idea for the philosophically minded to toss about. Rebellious teenagers wishfully think that they can control their own bodies through pregnancy and cozy cohabitation. It is a French "postfeminist" notion that one has the right to exercise a choice.
When this movie is shown in Milwaukee, it is something else entirely. This movie becomes an educational tool that prompts discussion as to why children in our great nation and city are still at risk for having children.
It's a conversation that needs to happen. In the end, I'm pleased that "17 Girls" was chosen for this reason. Films like these make us think. They force us to grapple with societal problems and ultimately create solutions.
Feminist Film Milwaukee is on:
Facebook: http://www.facebook.com/MilwaukeeFeministFilm
Pinterest: http://pinterest.com/mkefeminist/
Join the conversation!
photo by flickr user UberTimes through Creative Commons 3.0
About Carrie
Carrie O'Connor is a fourth-generation native of Honolulu, who moved to the frozen North, otherwise known as Wisconsin. She has worked in the writing and editing industry for nearly two decades. At her day job, she is a full-time medical editorial assistant....
Carrie's Favorite Books
Too many to count. The Radiant Way, A Natural Curiosity, Just Fine the Way it Is, The Last Report on the Miracles at Little No Horse, Walden, On the Occasion...