Tim Hall's One Damn Thing After Another, preorder open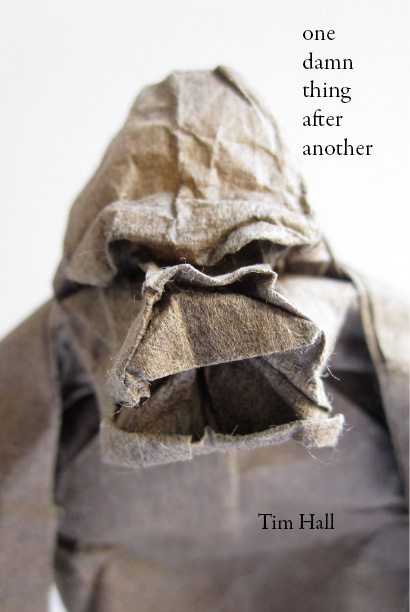 I've been a fan of Tim Hall's since first coming on board with Outsider Writer's Collective over a year ago. His articles were always great (his Open Letter to Oprah Winfrey as part of his Naked Opinion column is especially good), the email and forum exchanges I had with him consistently proved his dedication to both his writing and the writing community at large. His four books, published through his own Undie Press label, are all quite good. So, of course I'm damn happy that his newest book, a fiction collection called One Damn Thing After Another, will be the next title released through OW Press.
I urge everyone to preorder a copy. Preorders will be a specially designated, signed, limited edition which will include a corrected manuscript page tipped in, original artwork, and other goodies. Head over to the OW Press page for full information. Books will begin to ship out on February 16th.
About Caleb
Caleb J Ross has a BA in English Literature and creative writing from Emporia State University. His fiction and nonfiction has appeared widely, both online and in print. He is the author of Charactered Pieces: stories, Stranger Will: a novel, I Didn't Mean to...
Caleb's Favorite Books
The Stranger by Albert Camus, House of Leaves by Mark Z. Danielewski, Invisible Man by Ralph Ellison, Tours of the Black Clock by Steve Erickson, The Wavering...