Blog Orgy Tour stop #18: Planing in the Workshop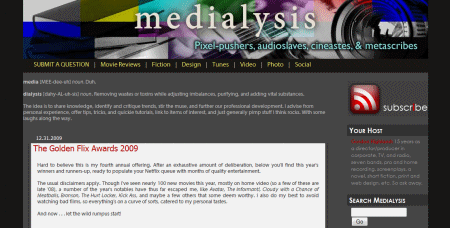 Just a few more stops on this crazy marathon tour. This thing has been amazing. Today, I get a bit learn-y as I hit Gordon Highland's (author of Major Inversions) Medialysis blog. In his words, regarding the purpose of Medialysis: The idea is to share knowledge, identify and critique trends, stir the muse, and further our professional development. I advise from personal experience, offer tips, tricks, and quickie tutorials, link to items of interest, and just generally pimp stuff I think rocks. With some laughs along the way.
I play my role with an answer to a question posed of me via Facebook. It's a writing concern I've heard often, so I hope a few people find my answer useful. Paraphrased, "how can I workshop my stories without peeing my pants?"
After finding out the answer at Medialysis, why not flip back through my previous Blog Orgy Tour stops, and take in the dates for the few remaining stops, here?
About Caleb
Caleb J Ross has a BA in English Literature and creative writing from Emporia State University. His fiction and nonfiction has appeared widely, both online and in print. He is the author of Charactered Pieces: stories, Stranger Will: a novel, I Didn't Mean to...
Caleb's Favorite Books
The Stranger by Albert Camus, House of Leaves by Mark Z. Danielewski, Invisible Man by Ralph Ellison, Tours of the Black Clock by Steve Erickson, The Wavering...