Opium 8 Goes Global: 9-Word Story Written Up on Six Continents
Since the release of our 8th issue, the scene at Opium HQ has been one of blithesome disbelief.  We're blown away by the unprecedented flurry of media coverage surrounding the issue, and we wanted to share our excitement. 
Thanks to our Jonathan Keats-designed cover featuring "The Longest Story Ever Told"-Opium 8 has gone global in terms of press attention (and sales). Read what's being said in WIRED Magazine, NBC, flatmancrooked, and Gizmodo, to name very few. 
More wowing is that the story has been written up in a bevy of languages, including France's Le Monde and 20 minutes, Russia, Latvia, Japan—a total of fifteen countries in all.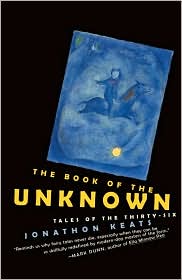 Keats' "The Book of the Unknown" Available Now
Speaking of Opium8's innovative cover designer Jonathon Keats (who is also a few-time judge at the Literary Death Match in SF), his new collection of stories, The Book of the Unknown (Random House), is now available, replete with all of the mind-and-heart-bending fun you'd expect from his huge, superconnected, and copyrighted brain.
Buy it, browse it, here.
About Adrian
Adrian Todd Zuniga is the founding editor of Opium Magazine and a co-founder of the Literary Death Match reading series. A Pushcart Prize nominee, his fiction has appeared most recently in Canteen, and online at Lost Magazine. With his second novel recently...